Challenges That Healthcare Solution Solves
Challenges That Healthcare Solution Solves
Advanced medical Diagnosis
Efficient Time-Management
Access to HealthCare industry information
Doctor-Patient Interaction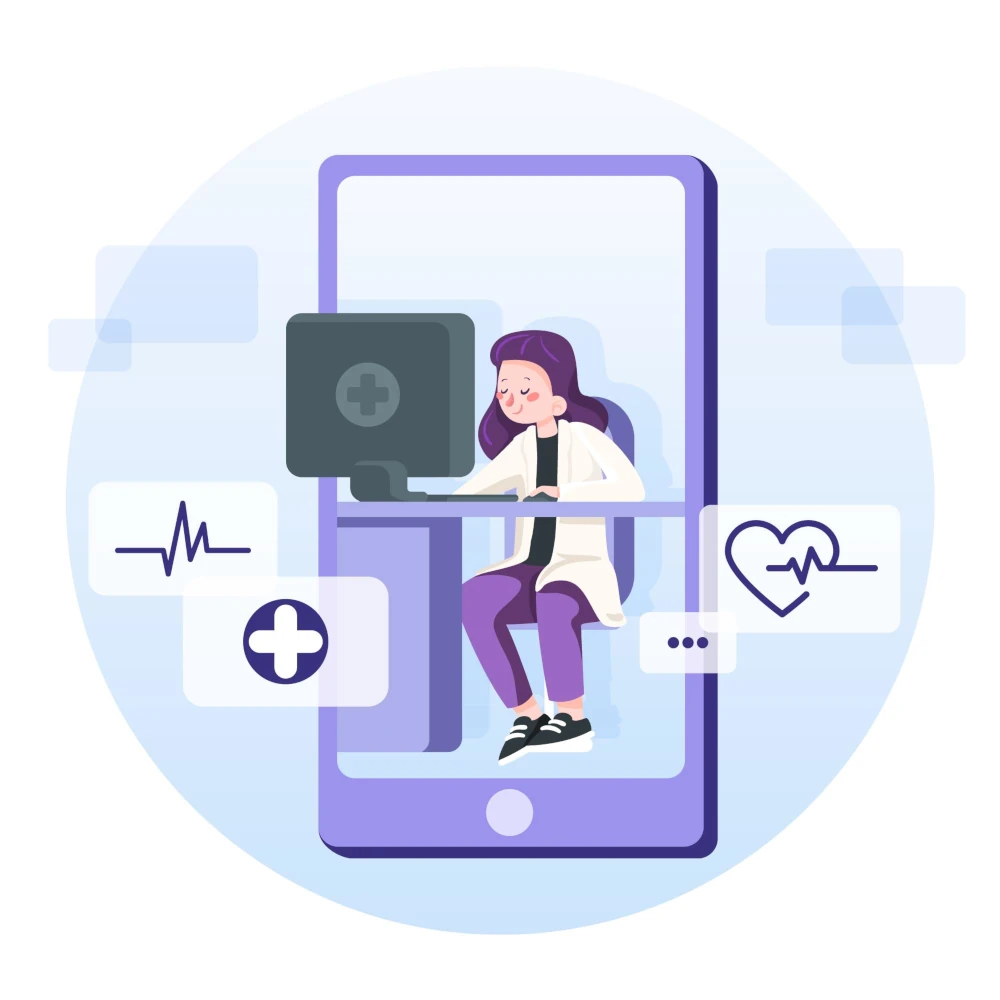 We Offer Varied Healthcare App Solutions
We Offer Varied Healthcare App Solutions
Electronic Health Record transfer App
Electronic Health Record(EHR) or Electronic Medical Record Apps are widely used in the Medical Tourism industry to electronically transfer patients' pre-clinical records to the professionals and surgeons safely.
Electronic Health Record Database
Storing Patient data in large-maintained files has been replaced by EHR database software. An electronic health record system that stores Hospital/clinic's data in a secure database system.
The system electronically generates a prescription and sends a copy to the patient and doctor. The mPrescription apps promote paperless Prescription, Hazel-free booking, and secure Data storage.
Appointment Scheduling App
An end-to-end platform allows Online scheduling and appointment booking that displays Doctors' real-time availability. It also sends automated appointment reminders and alerts to the patients.
Emergency/Urgent Care Apps
These apps prove quite helpful in case of an emergency. Provide patients and users with the information, such as the location of the nearest hospital or clinic, directions, approximate travel and waiting time, and the availability of doctors at that place, to help patients reach the right hospital as soon as possible.
Designed with patient mindfulness in mind, Wellness apps track health metrics such as nutrition, exercise, mindfulness, heart rate, and sleep. Our Apps provide a weekly progress report to be consumed by users and physicians.
App synced with electronic devices to offer real-time data to health seekers and physicians to analyze as well.
Health monitoring is used to recognize users who have a risk of developing the occupational disease. These reports are shared with the physicians and their family members on a timely basis to monitor a patient.
The portal has detailed information about the process, procedures, service providers, and intermediaries associated with their service charge. Accessible all across the globe. Companies can easily list themselves on these portals.
It has a robust Control panel to manage doctors, hospitals, queries, and Costs. The app is developed using ReactJs and Django framework. The application is developed for locating doctors and hospitals in a country that has better and more economical healthcare services.