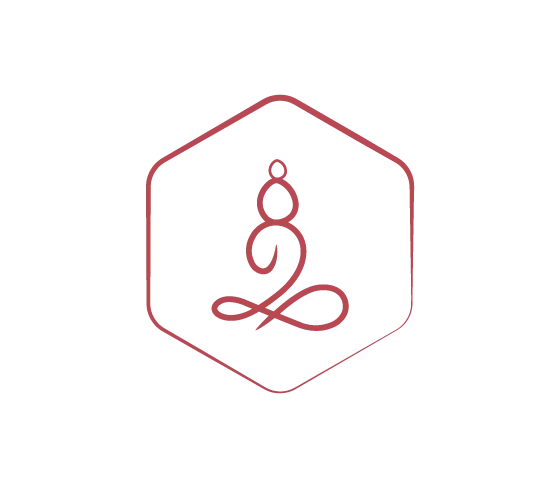 Meditation4Soul – Meditation App Development
Meditation4Soul – Meditation App Development
Welcome to Deligence Technologies, We provide both readymade and custom on-demand meditation app solutions to empower yoga trainers and businesses to reach new heights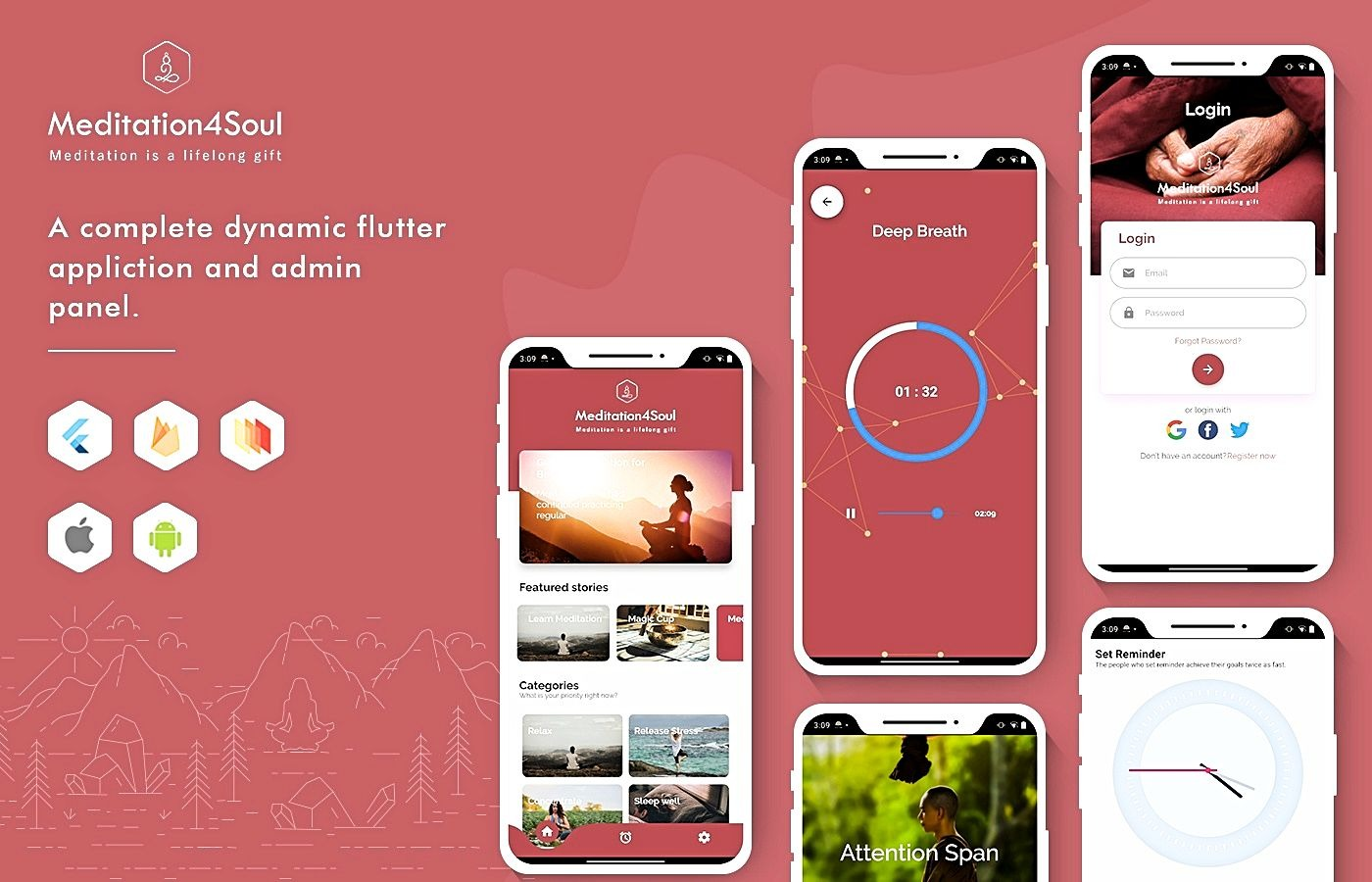 Meditation4soul is a dynamic flutter app available for iOS and Android that can completely transform the experience of meditation, mindfulness, and yoga. Meditation4Soul is developed to enhance mental well-being and cultivate mindfulness among people. 
Our dynamic Flutter application and admin panel can fullfil to the specific requirements of businesses. Whether you are a business venture, yoga trainer, mindfulness coach, or business owner who wants to take care of the mental health of their employees. 
Meditation4soul is ready to use app, customizable according to your business requirements jammed with some amazing features.
Mediation App Development Company – Get Dynamic Meditation App For Android and iOS
Deligence Technologies have developed multiple ready-to-use app for different sectors. Meditaion4soul is one of those unique app development solutions that can be really profitable for business owners. If you want to multiply your revenue and scale your business, Meditaion4soul could be a stepping stone for your business. We have some of the industry's finest app developers who are there to assist you in customizations, development, and deployment of the app. Our team has provided quick and reliable app development services to businesses to gain more profit and more customers.
We intend to build a long-term partnership with our clients.
Discuss your requirement with Deligence Technologies, Our app developers are here to assist you with your software development needs.
Features that are already there in the app
Customizable Experience – You can easily signup through Social media (Gmail, Facebook, and Twitter). Meditation4soul allows you to add Stories with a caption to keep your users engaged with the latest content. It has beautiful animations, shimmer effects, and toast messages (Snackbar) for a better user experience.

User-Friendly Interface – View or manage all the users of the application in the CMS and Flamelink CMS to manage the content of your app

Audio Player – Feature of an Audio Player and it allows you to categorize audio into separate groups

Daily Reminders and Progress Tracking – Meditation4Soul supports users in establishing a consistent meditation practice by offering customizable daily reminders. Users can track their progress, set goals, and celebrate milestones, fostering a sense of accomplishment and motivation.

Download and Listen Offline – Our app allows users to download music and can listen offline. No internet connetion? but that won't be a barrier to stick to your routine. Just open your app you will find all the download music in your app.

Push Notifications and Invitations – Push Notifications to send notification messages at no cost and drive user re-engagement and retention, and feature to invite friends to download the application with dynamic links

Advanced Customizations – Has In-App Purchase option (Google Pay & Apple Pay). you can create custom subscription packages and mark audio paid or free to allow the paid users to listen to the Paid content and free users to listen only to the free audio
Number of Mobile Operating Systems – 2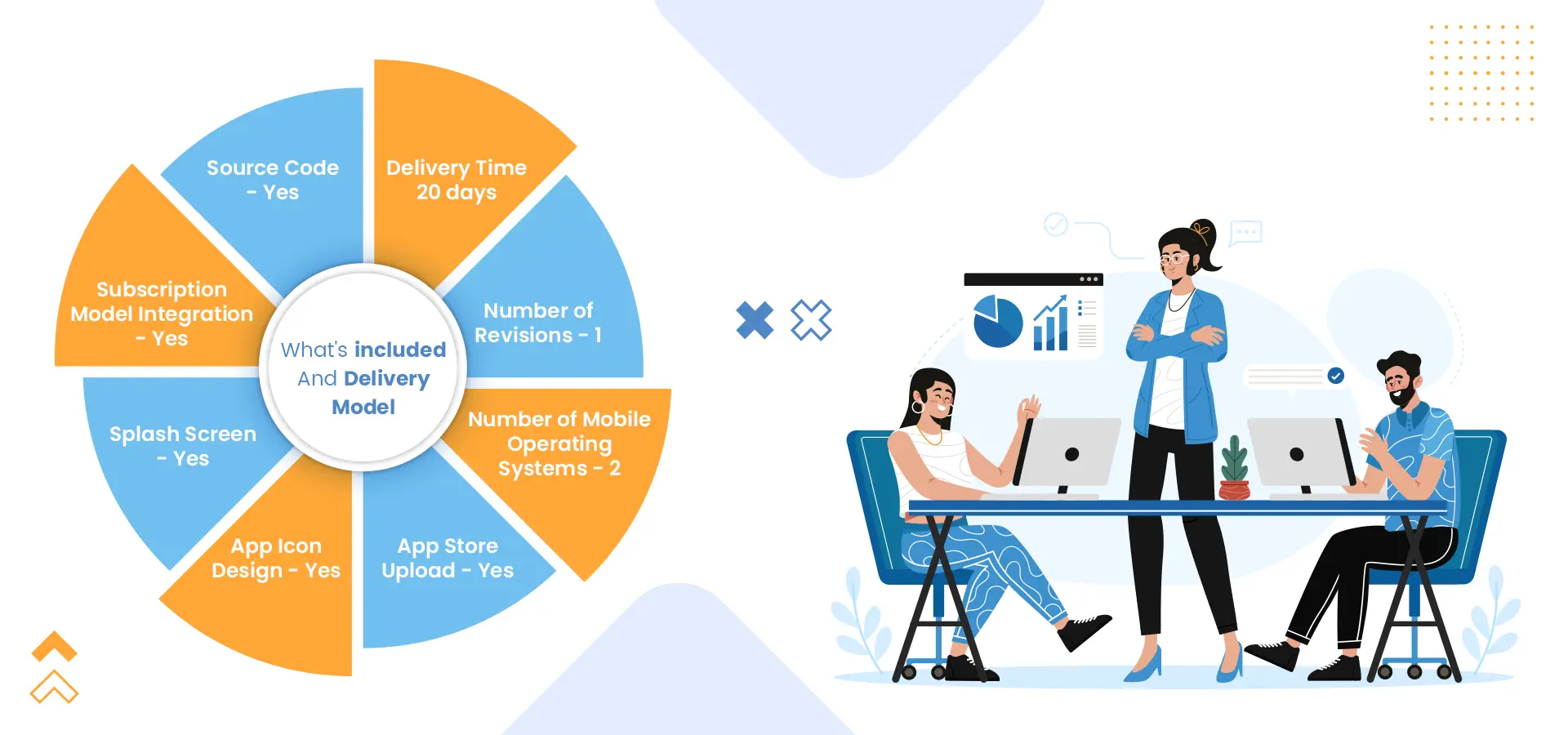 Benefits of using Meditation4Soul
As we already have ready-to-use code, it will save 30% as compared to developing it from scratch.
As we already have thoroughly tested code, you'll be able to go to market 40% faster.
Our developers have already developed 10+ Meditation apps for different clients; we have gained expertise in the field, which will help us serve with our suggestions and understand your requirement easily.
we are passionate about Supporting organizations and individuals in achieving great mental health to create a world that works for everyone. We'll match your passion for your app.
Get in touch today to discuss your requirements, and then we'll come up with the time & cost estimates.
We always provide the complete source code to our clients and ask them to create their accounts so that they are the owner of the app, not us. We are ready to sign NDA.
Take A Look
We Designed Attractive User Panel and Admin Panel To Make It
Manageable and Ensuring Maximum Retention