Salesforce Consulting Partner
Salesforce Consulting Partner
As a Partner, we are playing a critical role in Helping Businesses to achieve Great Success
As a Salesforce Consulting Partner, we are focused on delivering solutions to new and existing customers. We play a critical role in helping businesses to achieve great success in implementing Salesforce and digital transformation.
According to Salesforce, "The goal of the Consulting Partner Program is to help you, our partners, achieve success. Consequently, the program structure can be considered a roadmap. We've designed the program to reward partners for maturing their practice and demonstrating continued high performance against Salesforce's top priorities."
Salesforce AppExchange ISV Partner
Salesforce AppExchange ISV Partner
We have successfully published 2 Apps On AppExchange and One is in Security Review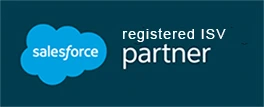 The AppExchange ISV Partner Program is designed with a fair and transparent partnership model to create a thriving and connected ecosystem where it is easier for partners to collaborate and do business with Salesforce.
As an AppExchange ISV Partner, we have successfully published 2 apps on AppExchange and one is in security review
Salesforce Managed Service Provider Partner
Salesforce Managed Service Provider Partner
Enhancing Businesses & Maximizing ROI with our top-notch Salesforce Managed Services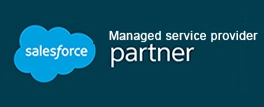 Salesforce launched the Managed Service Provider (MSP) Partner Program exclusive to existing consulting partners. It's an opportunity for us (Salesforce & the partners ) to bring more value to customers together.
According to salesforce – "The MSP Partner Program is designed for firms inspired to lead the next phase of innovation and help companies connect with their customers in entirely new ways by offering managed services. Different from Consulting partners who engage with customers during sales and implementation, Managed Service Partners offer activities post-enrollment.
These managed services are delivered on an ongoing basis. Salesforce offers our Partners robust resources, training, and tools, enabling them to develop expertise around specific business functions, product areas, and industries so they can best serve customers and differentiate their practices in Partner Learning Camp and Trailhead. Unlike programs developed by traditional software providers, the Program is built exclusively for the cloud and takes advantage of its unique customer engagement models and economics and potential to deliver customer success."
MongoDB Partner
MongoDB is a source-available cross-platform document-oriented Database Program
MongoDB is classified as a NoSQL database program, it uses JSON-like documents with optional schemas.
MongoDB is developed by MongoDB Inc. and licensed under the Server Side Public License which is deemed non-free by several distributions.
Our Certifications
Our Certifications