Pre-Clinical Assessment Program (PCAP)
Pre-Clinical Assessment Program (PCAP)
This is a portal that allows users to fill in their medical conditions, upload photos, upload X-rays, UltraSound, MRI, CT-Scan, etc. (DICOM Files). It will enable the Doctor to evaluate the state of the patient. The Doctor can view the DICOM files using DOCOM Viewer inside the website/web app. He can put his comments on the DICOM files and recommend relevant surgery to the patients.
Patients can fill out the pre-op questionnaires, take the necessary steps before the surgery as recommended by the Doctor, and finally, fly for the surgery. The Patients can share their itinerary and flight details in the portal.
After the surgery, the patients can take the recommended steps, like post-op tests, medicines, and questionnaires.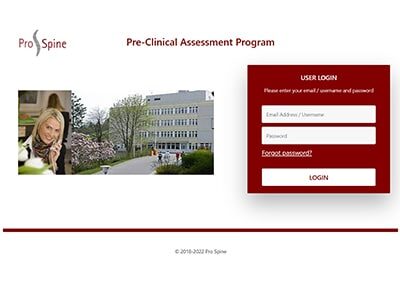 The portal also offers different reports to doctors and Patients.