Deligence Technologies Is Now A Salesforce PDO Partner: Excellence in Tech Solutions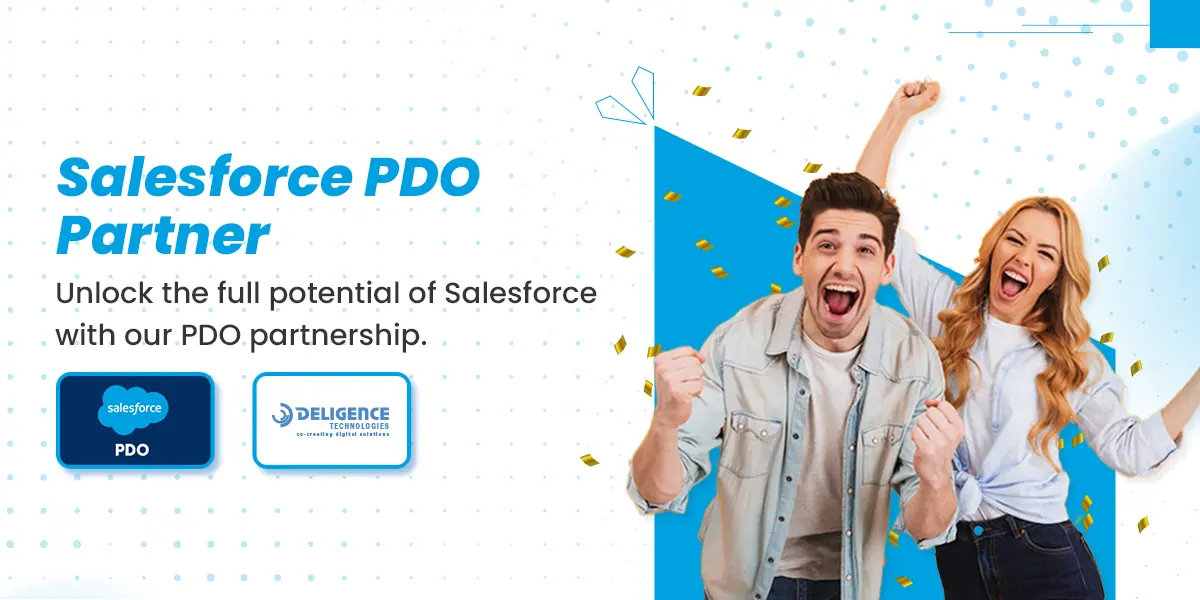 Salesforce PDO, or Product Development Outsource, is a partner in the world of Salesforce consulting. They excel at helping businesses and startups create and launch apps for Salesforce. These experts, known as PDOs, provide a wide range of services, including training, marketing, support, documentation, and selling apps on AppExchange.
Salesforce PDOs are skilled at resolving issues related to custom Salesforce app development, app security checks, deploying API packages, and integrating apps with other APIs. They also act as an extension to ISV or Consulting partner teams, enhancing a business's app development capabilities.
Why choose Deligence Technologies as a Salesforce PDO?
Why choose Deligence Technologies as a Salesforce PDO?
Deligence Technologies is one of the 36 Salesforce PDO Partner across the Salesforce ecosystem.
Deligence Technologies' achievement as a Salesforce PDO Partner is a testament to their unwavering dedication to excellence and their commitment to their clients' success. This partnership unlocks new opportunities for businesses seeking to harness the full potential of Salesforce and embark on a journey of digital transformation.
If you're looking for a trusted partner to guide your business through the complexities of the tech world, Deligence Technologies is the name you can rely on. Book a Meeting With our PDOs experts, commitment to excellence, and access to cutting-edge technology, We are well-equipped to lead your business towards success in the digital age.