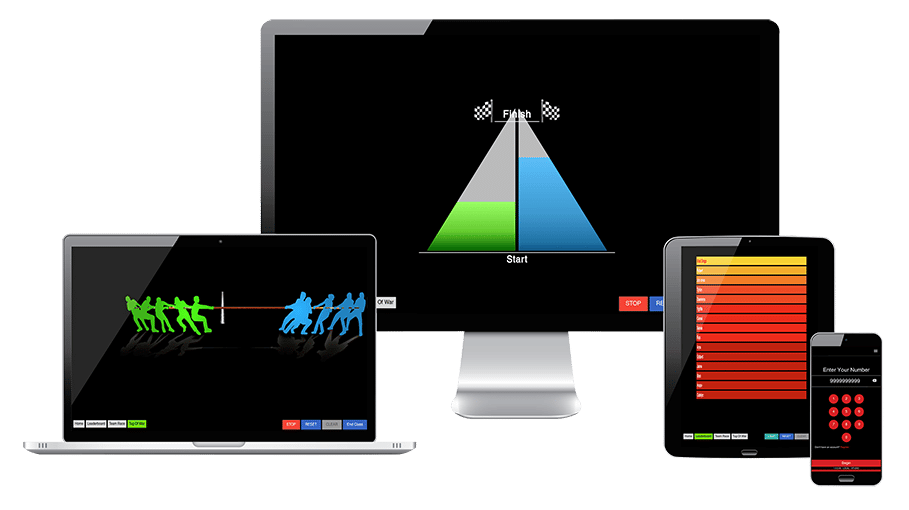 Stack Ranked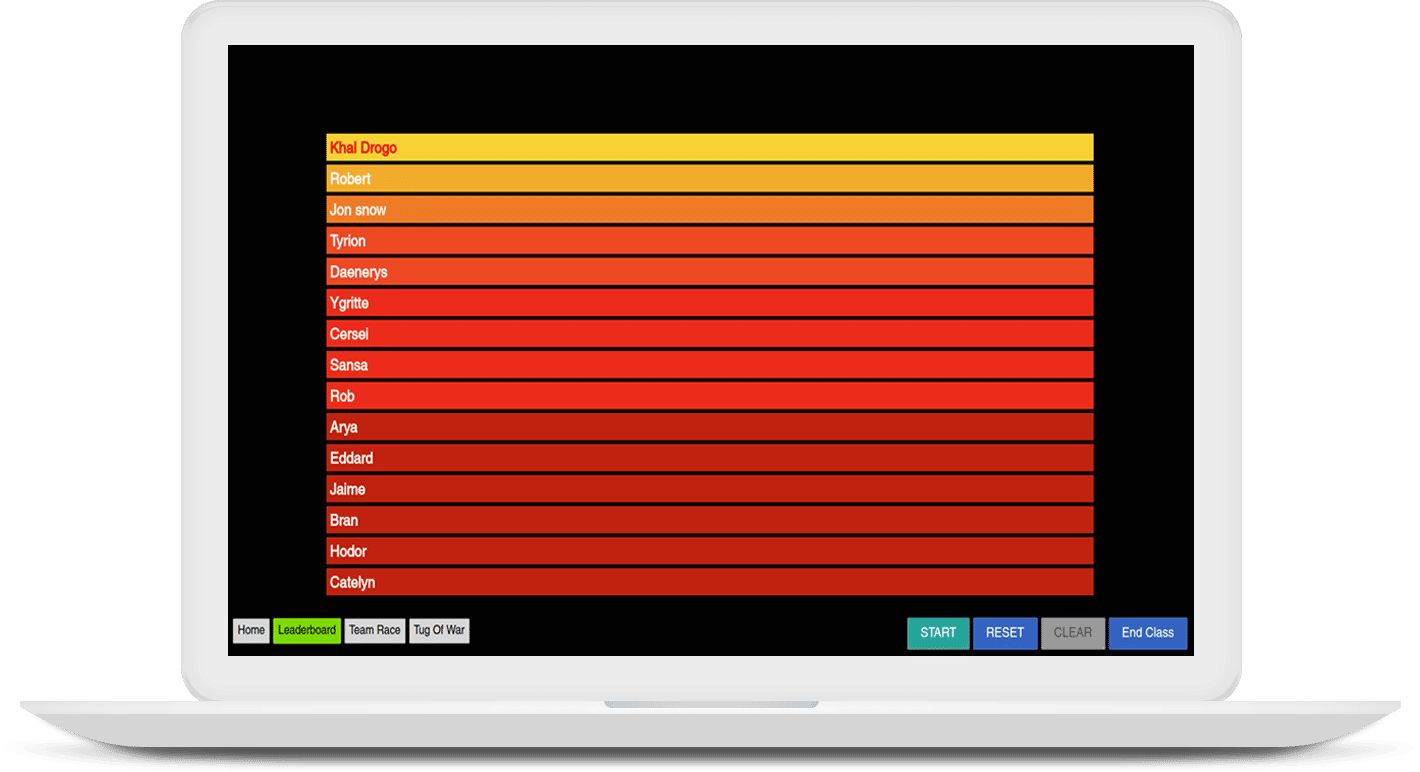 Shows the performance (effort/feet) of the top 15 members from both teams.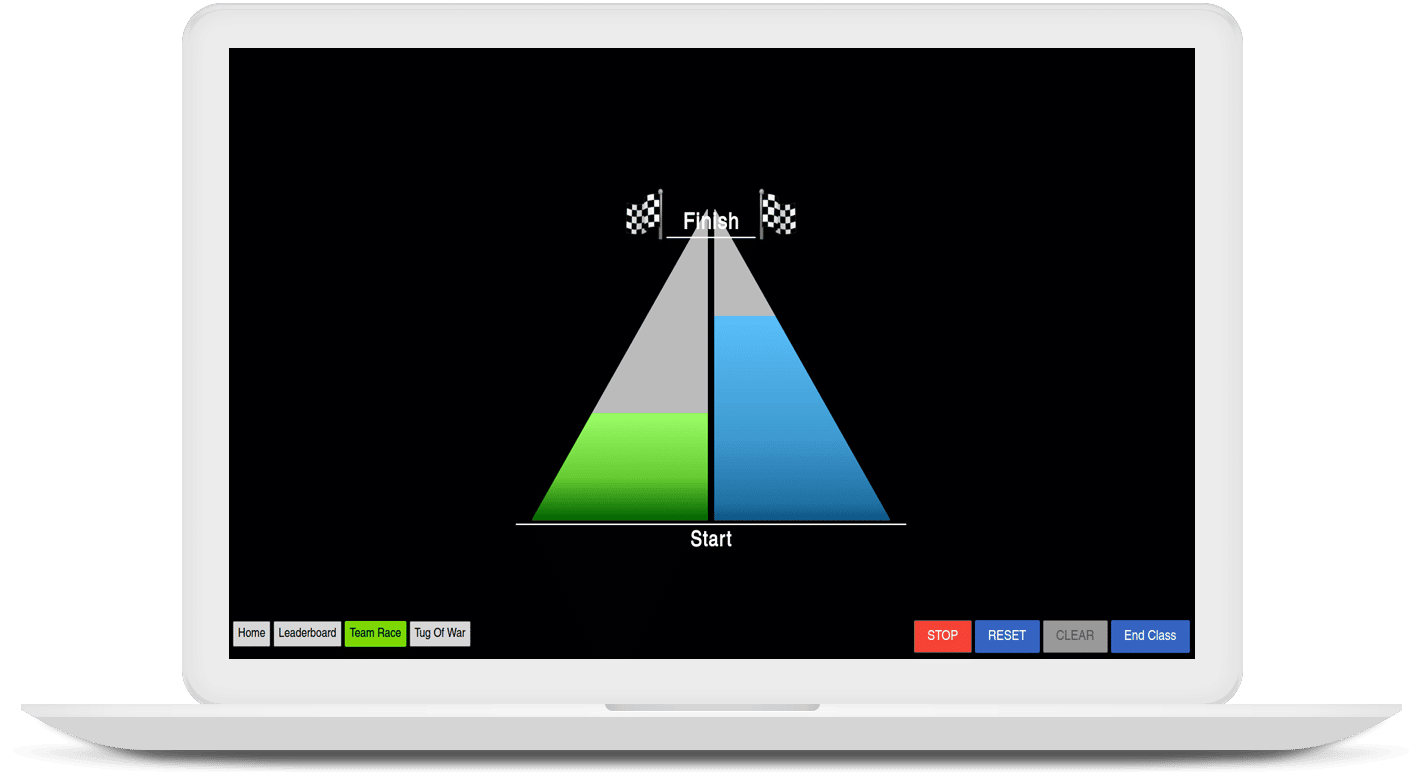 This will let both the teams compete with one another. The team who'll reach the goal first will win the race.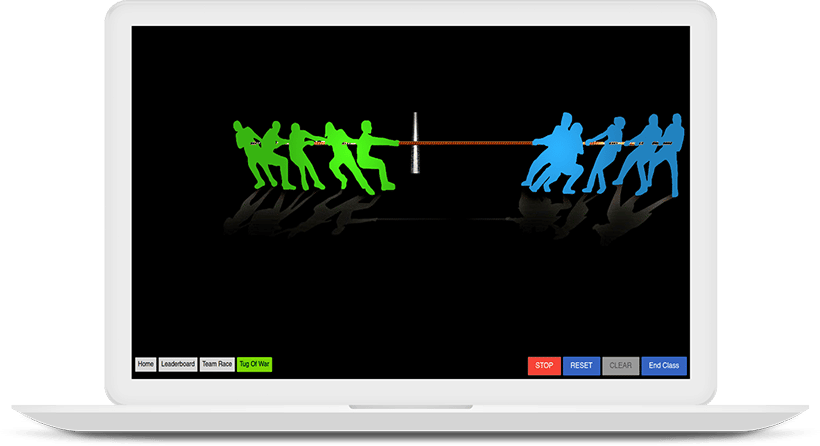 This will also let both the teams compete with one another. The team which will drag the other team over the central line will win the contest.
Highlights
Highlights
The screen of the tablet mounted on each fitness equipment is in sync with the host's (trainers) web browser screen.

The host (trainer) can also set a winning point through the web panel.

The trainer can start/stop a contest.

The trainer can also reset a contest.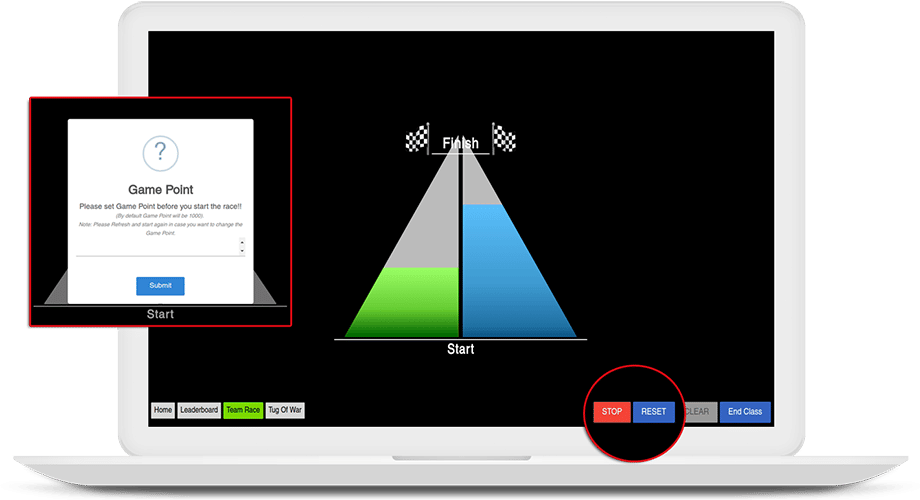 The gym owner can access the web panel to manage users associated with their studio, schedule a class and add users to the class. And the individuals can access and view their stats and workout history.
The individual app is meant to be used by individual owners of the fitness equipment, which will keep track of all the workouts. Whereas the studio app will be used by multiple studios (gyms), which will allow trainers to hold contests.
The web panel also has an admin tool that allows the admin to set up a studio. Each studio will have its own set of UI settings for the app (the admin can reactively change the color combinations, logo, and carousel screens).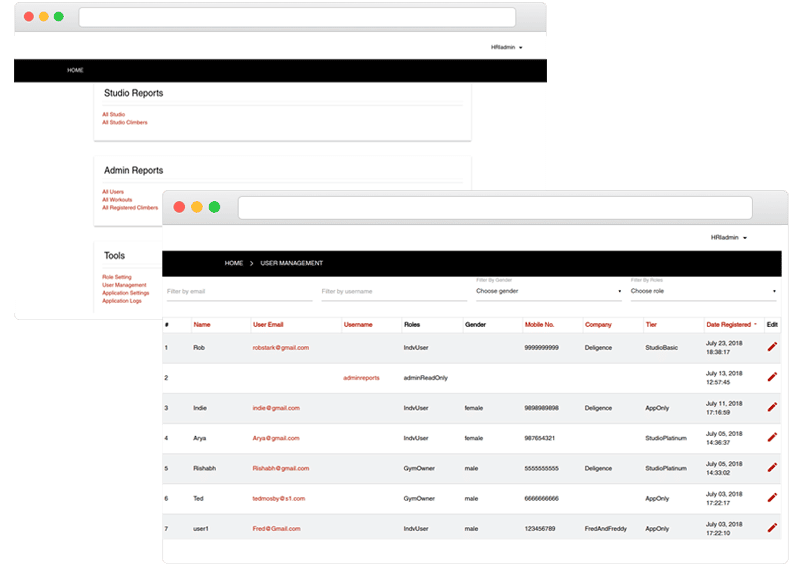 Check review on GoodFirms – Reviewed by Shane Schieffer
Check review on GoodFirms – Reviewed by Shane Schieffer