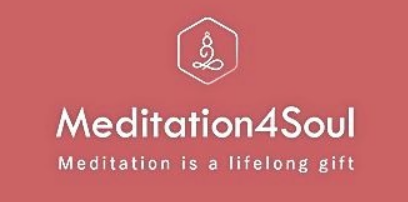 Meditation
Meditation/Mindful/
Yoga App
A complete dynamic flutter
application and admin
panel.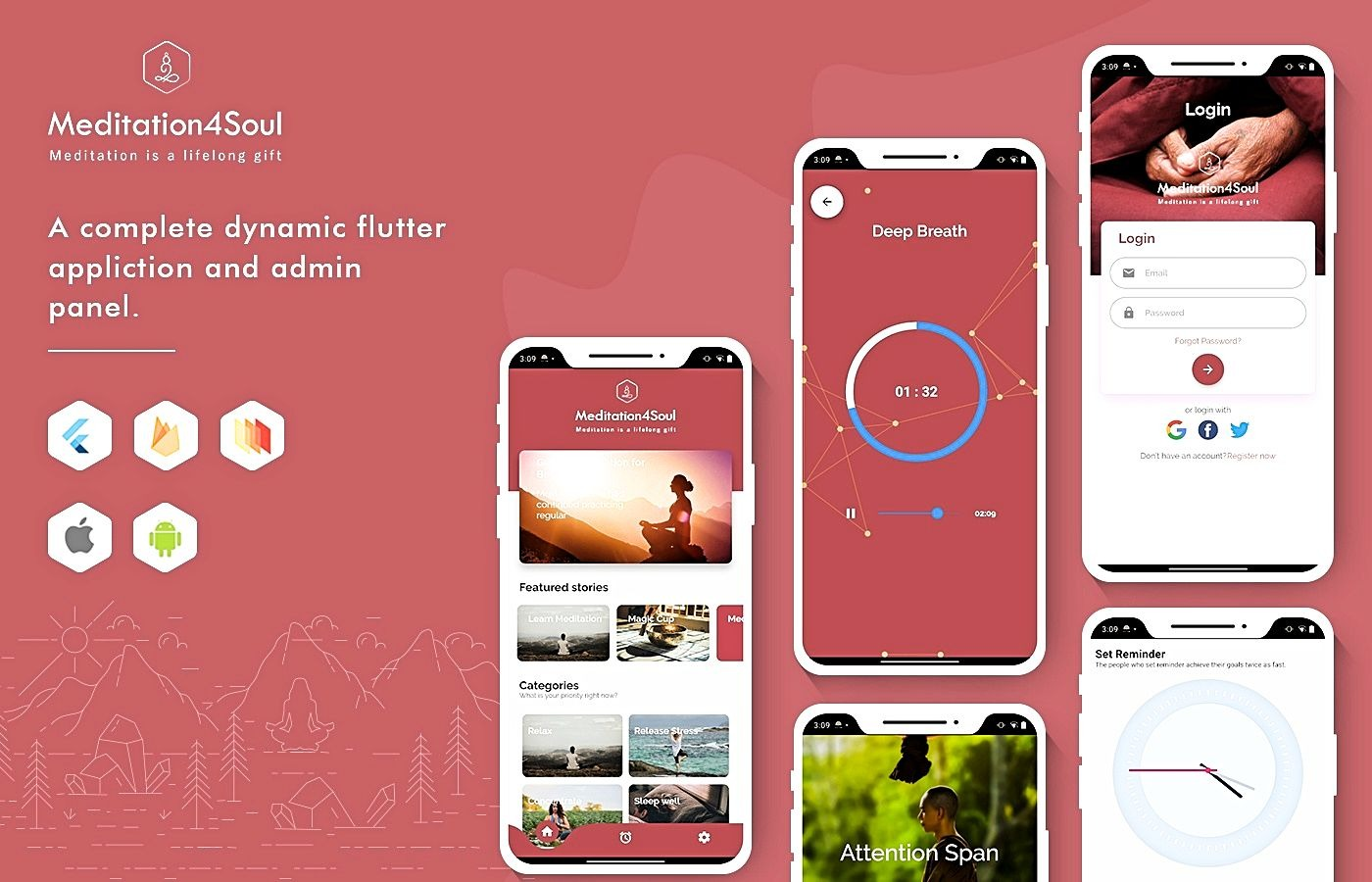 Are you looking for a Meditation App for your business or for sharing your meditations with the world?

Or are you a Mindfulness coach looking to promote your coaching practice using custom mobile apps?

Or are you a yoga trainer planning to share your expertise with your clients?

Or are you a business owner looking for better mental health for your team members?
If the answer to any of these questions is Yes, we have a solution for you.
Meditation4Soul is an entirely dynamic, cross-platform application that can be used for these purposes.
Benefits of using Meditation4Soul
As we already have ready-to-use code, it will save 30% as compared to developing it from scratch.
As we already have thoroughly tested code, you'll be able to go to market 40% faster.
Our developers have already developed 10+ Meditation apps for different clients; we have gained expertise in the field, which will help us serve with our suggestions and understand your requirement easily.
we are passionate about Supporting organizations and individuals in achieving great mental health to create a world that works for everyone. We'll match your passion for your app.
Features that are already there in the app
Social media login (Gmail, Facebook, and Twitter)

CMS to manage the content of your app

View or manage all the users of the application in the CMS

Add Stories with captions to keep your users engaged with the latest content

Categorize audio in separate groups

FCM Push Notifications to send notification messages at no cost and drive user re-engagement and retention

In-App Purchase (Google Pay & Apple Pay)

Create custom subscription packages

Mark audio as paid or free to allow the paid users to listen to the Paid content and Free users to listen only to the Free audio
Get in touch today to discuss your requirements, and then we'll come up with the time & cost estimates.
We always provide the complete source code to our clients and ask them to create their accounts so that they are the owner of the app, not us. We are ready to sign NDA.
App Screenshots
Screenshots